AKTUALITY
Online poker under new Czech gambling legislation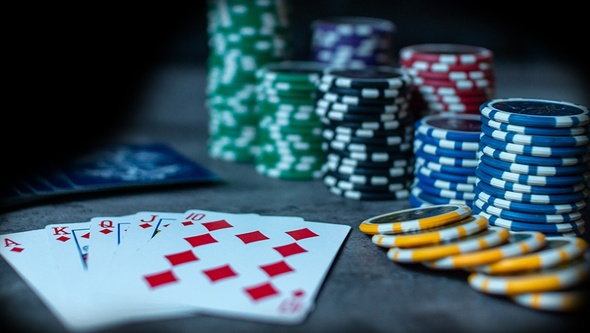 Foto: Pixabay
Online poker under new Czech gambling legislation
On the 1st January 2017, a new legislation regulating gambling has come into effect in the Czech republic. Firms wishing to provide online poker, casinos or sports betting services must obtain a licence from a regulator, which is in this case the Ministry of Finance. They also have to pay new tax 23% of gross gaming revenue for sports betting and lotteries including poker and 35% for casino games – this is on top of the standard corporate tax rate of which is 19%. The legislation obligates players to verify their identity and personal documents at the city office or at the land-based betting offices. There should also be a centralized registry of every player in the future.
The legislation is very harsh especially for poker players, because it sets extremely strict rules for online poker rooms to obtain a licence. The only poker room with a license so far is PokerStars. Some poker rooms did not even apply for a license and some withdrew their application during the licensing procedures. As it turns out, there are no more poker rooms applying for a licence, as the editorial staff of Poker-Arena.cz found out on the 17th May 2017 when they met with the representatives of the Ministry of Finance.
The new legislation heavily affected even the game selection of PokerStars. The interpretation of the regulator states that poker rooms mustn't offer formats including any form of lottery. Spin and Go tournaments are very likely forbidden to Czech players for good. One inconspicuous sentence in the paragraph 59 has also caused huge complications. It states that the operator must collect at least 50% of a poker tournament guaranteed prize pool. The Czech officials interpreted this paragraph in a way that at least 50% of a guaranteed prize pool must be collected BEFORE a tournament begins. This has effectively made impossible for PokerStars to offer any tournaments with guaranteed prize pools, because most of the tournaments meet this demand only after late registration is in the progress and after the tournament has effectively started. In other words, almost all of the MTTs (excluding Multi-Table SNGs) are banned for Czech players.
The problem of banning tourneys with guaranteed prize pools is of huge concern even to land-based poker rooms, which have to operate under the new legislation as of the beginning of 2018 as this paragraph applies for example to tournaments with more starting days. Both the representatives of online and land-based poker rooms are endeavouring to find such interpretation that would allow Czech players to participate in tourneys with guaranteed prize pools. However, the representatives of PokerStars have stated that we shouldn't expect any progress in the upcoming months. Since there are Parliament elections taking place in October, it is virtually impossible for the legislation to change in the upcoming future.
The generally hated paragraph 59 has also caused that any tournament raked by less than 5% must be excluded from the offer of online poker rooms, meaning that many hyper-turbo tournaments are forbidden to Czech players. Moreover, it has also caused freerolls to be prohibited.
It is quite certain that PokerStars won't be able to incorporate their new Loyalty program Stars Rewards due to its elements of chance. The legislation in general bans any bonuses, which are bound to further play.
The meeting of Poker-Arena and the Ministry representatives has cleared one thing; there is a dire need of founding a player association, which would advocate poker as a skill game which doesn't need regulating as strictly as online casinos.
Foto: wikimedia.org
Hrajte zodpovědně a pro zábavu! Zákaz účasti osob mladších 18 let na hazardní hře. Ministerstvo financí varuje: Účastí na hazardní hře může vzniknout závislost! Využití bonusů je podmíněno registrací u provozovatele - více zde.
VLOŽ EMAIL A ZÍSKEJ NEJVYŠŠÍ BONUS
DALŠÍ ZAJÍMAVÉ INFORMACE NEJEN ZE SVĚTA POKERU
| | |
| --- | --- |
| Legislativa a poker v České republice | Informace ze světa sportu |