AKTUALITY
Poker in Prague - The Best Casinos and Poker Rooms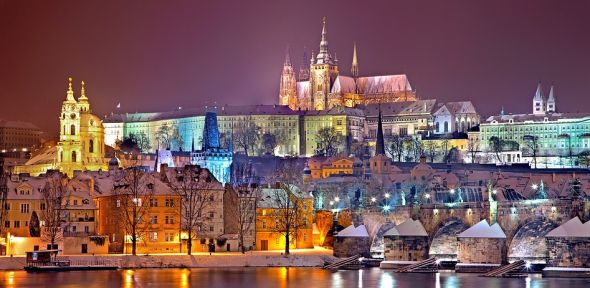 Photo: Internet
Prague Poker Experience: 9,5/10
Environment: great and friendly
Game Offer: daily tournaments and cash game
Poker in Prague - The Best Casinos and Poker Rooms
Poker has become a global form of entertainment. Prague has several casinos and poker rooms, at which you can play cash game, tournaments or spin some slot machines. Let's check out some of the best poker rooms with great traffic, availability and of course the best games. If you are visiting Prague, we suggest you check these poker rooms out, because these offer the best services and are located downtown.
Rebuy Stars Savarin Prague Casino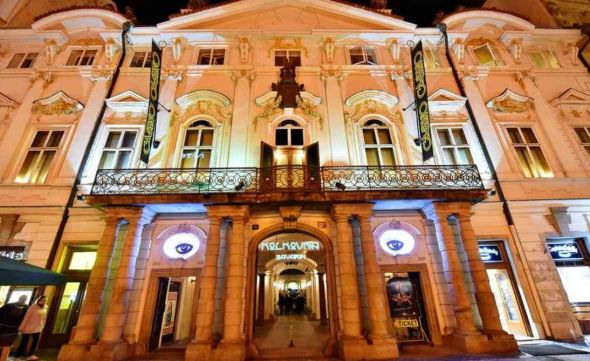 Photo: Rebuy Stars Savarin
Casino Rebuy Stars Savarin Prague is located in the lower part of Wenceslas Square. In addition to classic casino games, you also play poker. There are daily tournaments with entry fees between tens and hundreds of euros. The environment is very pleasant and if you are looking for a place to play poker or casino games in the center of Prague, Rebuy Stars Savarin is definitely a great choice.
Address: Na Příkopě 10, Praha 1
Contact: +420 224 216 888
Rebuy Stars Luka
Rebuy Stars Casino Luka s located directly at the Metro B station Luka. It offers great poker tournaments often with very nice overlays as well as daily cashgames and a great environment for casino slot machine players. Give this casino a shot despite its not-so-convenient location. You won't be disappointed.
Address: Mukařovského 2590/2, Praha 5
Contact: +420 739 329 565
King's Casino Hilton (Atrium Casino)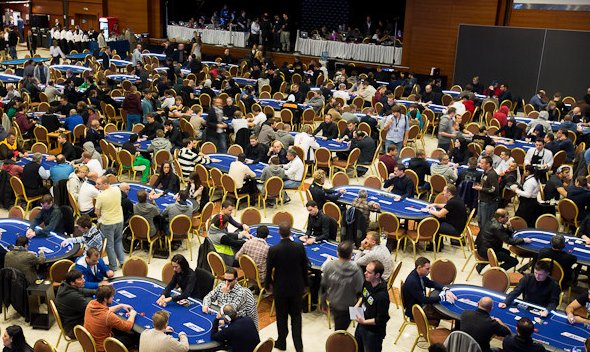 Photo: Hilton
Casino Hilton is just around the corner from the subway station Florenc. It offers a luxurious environment for every player. Thanks to the accommodations just upstairs, Hilton is especially great if you are visiting Prague and want to play poker very often. You can be sure to get the best services as Hilton hosts PokerStars EPT circuit (now re-named to PokerStars Championship) and has one of the highest participation numbers in the world.
Poker players can look forward to playing daily Texas Hold'em cash game starting at 50/50Kč blinds (roughly €2/€2). Smaller stakes are not played.
Address of King's Casino Hilton: Pobřežní 311/1, 186 00, Praha
Contact: +420 739 026 000, atriumpraguepoker.cz
Casino Ambassador Prague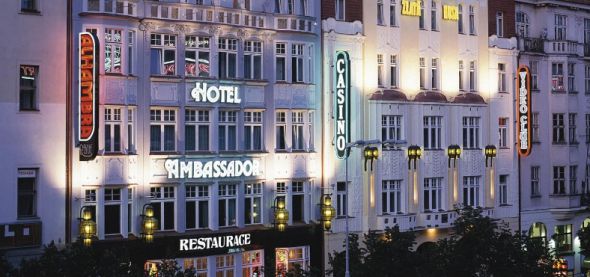 Photo: Casino Ambassador
Casino Ambassador is very favourable, especially if you are looking to play cash game downtown. Ambassador is located right on Wenceslas Square and is very often visited by both tourists and residents. Cash game stars at 10/20Kč (€0.5/€1) and you can play all day and all night. If you visit Casino Ambassador during evening, you can join cash game of 25/50Kč (€1/€2).
Address of Casino Ambassador Prague: Václavské náměstí 5-7, 110 00, Praha 1
Contact: 602 685 965, info@vipclub.cz
Showdown Poker Praha - poker Prague live

Photo: Showdown Poker
Showdown Poker Club has become a legend for Czech players and is located on the upper side of Wenceslas Square just next to the subway station Muzeum. Showdown Poker Room is located beneath a casino and are in separated spaces. If you want, you can fully concentrate on poker, but if you wish to spin on some slot machines, you can just climb a few steps and play classic casino games.
Showdown is awesome, because it organizes daily tournaments often with overlays and also cash game starting at 10/20Kč (€0.5/€1). Pretty much every day the stakes go a bit higher to €1/€2 and also Pot Limit Omaha cash game, which tends to be really soft.
Address of Showdown Poker Prague: Václavské náměstí 66, 110 00, Praha 1
Contact: 608 807 633, floorman@showdownpoker.cz
Planning on visiting other cities? Check out these great casinos (cash game and tournaments)
King's Casino Rozvadov
King's Casino in Rozvadov is the most famous casino in all of Europe. It is located to the verz west of the Czech Republic, but it offers the best poker tournaments such as the WSOP, regular cash game, dozens of slot machines, roulette, blackjack, craps free food and so on. It is no accident that so many famous players regularly visit and enjoy the games. If you don't mind traveling from Prague a bit, this is the casino for you.
Address: Rozvadov 7, Rozvadov, 348 06
Phone: +420 730 888 888
E-mail: guest.relation@kingscasino.eu
Casino Go4Games Olomouc Hodolany
Casino Go4Games Olomouc Hodolany offers a first class experience for fans of classic casino games, such as slot machines, roulette, blackjack and more. In addition, daily tournaments and cash games are available for poker lovers. The entire casino is perfectly decorated and you will enjoy the best entertainment and adrenaline of the winnings. If you are planning to make a trip to Moravia for a good wine, be sure to stop at Go4Games Olomouc.
Address: Ostravská 975/1, Olomouc (Resort Hodolany)
Phone: 585314067, klapka 44

Info for players from Poland!

Info for players from Germany!
Hrajte zodpovědně a pro zábavu! Zákaz účasti osob mladších 18 let na hazardní hře. Ministerstvo financí varuje: Účastí na hazardní hře může vzniknout závislost! Využití bonusů je podmíněno registrací u provozovatele - více zde.
VLOŽ EMAIL A ZÍSKEJ NEJVYŠŠÍ BONUS
Pošleme ti přehled nejvyšších bonusů na poker - za minutu je tvůj!
DALŠÍ ZAJÍMAVÉ INFORMACE NEJEN ZE SVĚTA POKERU
| | |
| --- | --- |
| Legislativa a poker v České republice | Informace ze světa sportu |